Story — First incision……
April 29, 2017 — Arup, Dr Denise, St Matthieu Hospital, Story
We are delighted to report that the first operations were carried out in the new operating theatre in St Matthieu Hospital, Bukavu on Wednesday 5th April. The photo shows surgeon Dr George stitching up the first case, assisted by Hospital Director Dr Denise, with John Muka, nursing director watching behind.
The operating block is now in daily use with many women needing life saving Caesarian sections; Dr George is also planning many other general surgical interventions over the next few weeks. Last year there were 1,137 deliveries and 165 C-sections, but the new operating theatre is likely to encourage greater numbers of women to deliver at St Matthieu, as well as many people needing all sorts of surgical interventions. St Mattieu Hospital is in the heart of Bukavu city in a very densely-populated, poor part of town: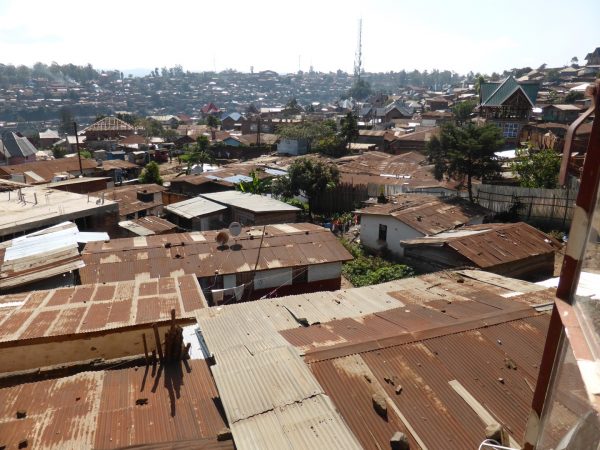 Thank you so much to all of you who gave so generously to help us build and equip St Matthieu's operating theatre. If you look back at the previous blogs you'll see how the project developed. It was built by local builder Akili and his team, with oversight by health coordinators Birindwa and Bahati, and Dr Denise and her staff, who also contributed significantly to the costs. As well as the beautifully-designed building (by Caroline Ray, our friend at ARUP based in Nairobi, along with her colleagues who gave their time pro bono), it is now fitted with several solar panels and a bank of batteries. As they don't yet have a generator, there is a built-in system to switch from solar to alternative supplies.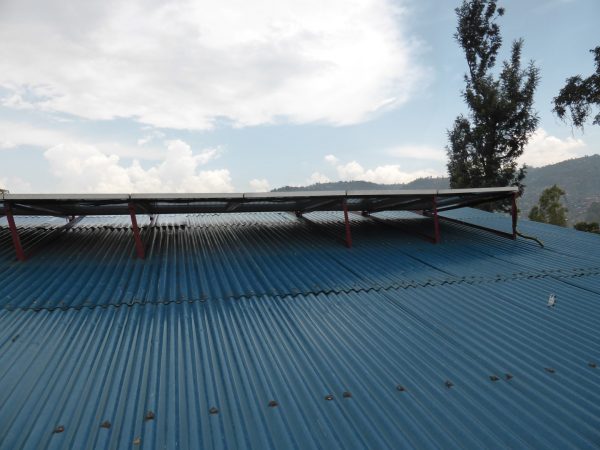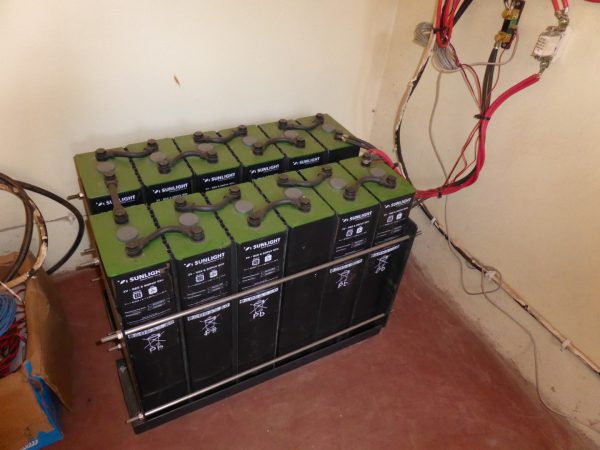 The operating light hadn't yet been installed when they operated on the first day, but with the natural light flooding in the operating room and light from a solar powered bulb, the team said that the light was already so much better than anything they had before. This said, the operating light and all the kit is now installed and in use.