Story — Moving On(line)
February 6, 2015 — Story
When we decided to take Semiliki Trust online in 2012, we didn't have a website, we didn't have a Facebook page or Twitter account – we didn't even have a website address!
The one thing we did have was news to share.
Sharing Our News Stories
The quickest way for us to get our stories to you was via email, so we set up a newsletter and got busy writing. Over the past 2 years, the newsletter has been well received, but in that same time we've achieved some pretty major changes to our online infrastructure (sounds posh, right?).
We now regularly post updates on our social media pages which have brought Semiliki Trust a new group of digital supporters. If you haven't liked our pages, jump on over via the links and make sure you're kept in the loop.
Even if you're very happy keeping up to date via the newsletter alone, it would be a great help to us if you could promote our social pages with your friends online – you never know what opportunities could arise from a 'Like' or 'Retweet'.
Bringing it all together
We've made some bounding leaps with our website – www.semiliki-trust.org.uk.
We've mapped out the 4 regions in the DRC where we support entrepreneurial projects and provided details of a vast amount of the work we carry out there. There are over 10 projects and each one of them is interesting in its own way.
If you want to find out how you could help these projects, visit our support page for information on making a donation or running your own fundraising event (we've even started a library of support materials!).
The biggest leap yet
By far our biggest leap has been with our blog. We launched the blog in July 2014 and we're really pleased with how it's been working.
So much so, in fact, that we're going to start directing all of our resources towards it! The format is incredibly flexible and we can publish new stories quickly and easily, so if you're a subscriber to our newsletter, you're going to notice a change in our schedule.
Each week that we publish new stories on our website, you'll receive a newsletter to let you know – so you'll never miss a post again! Of course, if that doesn't take your fancy, you can unsubscribe and follow us on Facebook or Twitter instead – the choice is yours!
I've found the blog to be most successful when we've been able to share stories from people visiting the DRC. Peter shared his river crossing story with us at the end of last year and I loved it – so rich and colourful, and great to get a real feel for how different life must be.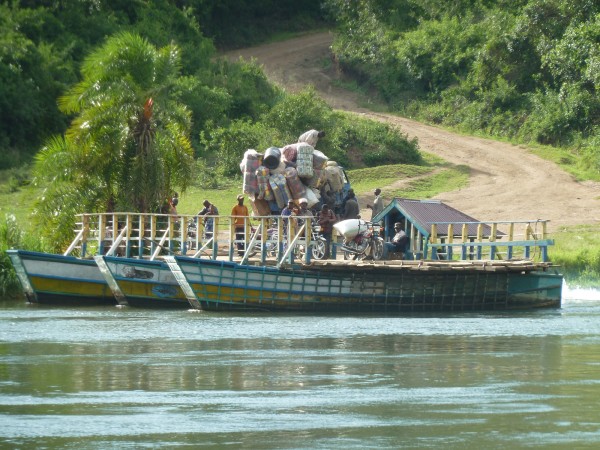 Just last week, we shared news of a charity film screening of 'Seeds of Hope' which again gave great insight into life in the DRC and makes me, at least, feel very lucky to be able to share a helping hand in improving the lives of people in Aru, Boga, Butembo and Bukavu.
The best is yet to come
There will always be a Semiliki story to tell, of course, and whilst we will endeavour to share as many as we can on this blog, there are always going to be others that are hidden away – perhaps locked away inside your head?
Have you travelled to the DRC (maybe you lived there for a time)? Do you have a story to tell that could help us all understand life in DRC a little better – especially sharing ways that we can help? Perhaps you've organised an event to raise money for Semiliki Trust and you'd like to tell everyone how it went. Maybe you're organising an event right now and you'd like to promote it. We'd love to hear from you.
If you email your story to us at newsletter@semiliki-trust.org.uk, we'll publish it right here on our blog and we'll share it with our newsletter subscribers and followers on social media. Personally, I can't wait to read them.
We've come a long way since 2012 and we want to keep improving, so let us know what you like and we'd love to hear what you think we can do better!