Story — Good news from Cirunga!
January 9, 2015 — Bishop Bahati, Bukavu, Cirunga Health Centre, Story, Tim Goodacre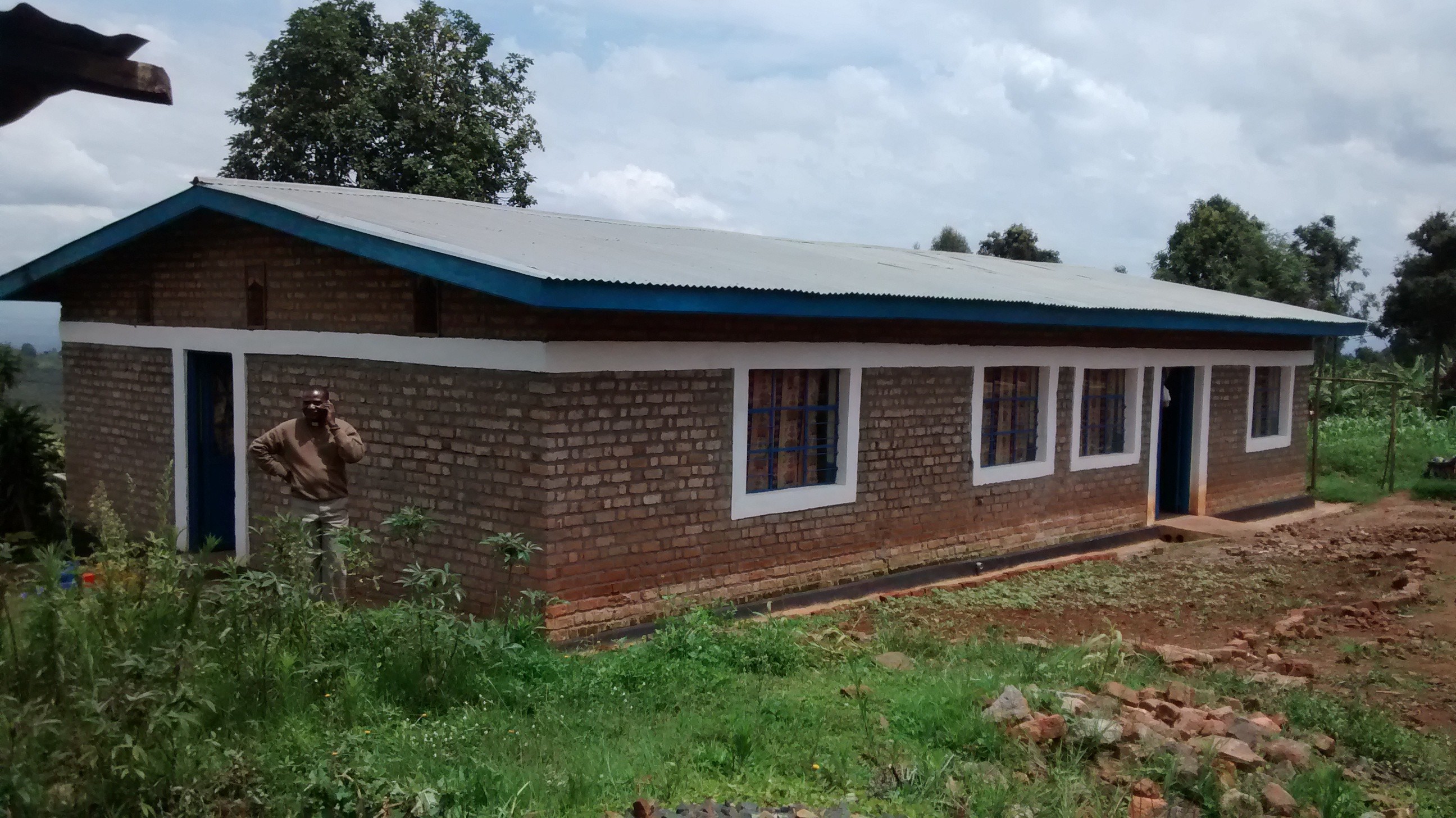 In October 2014, Tim and Kate Goodacre visited the DRC. This is their story about Cirunga Health Centre. Kate continues…
"In less than a year, the small health centre at Cirunga has taken its future by the scruff of the neck, and done wonders with incredibly meagre resources to complete the Maternity building that looked so forlorn when Nigel and Tim visited last year.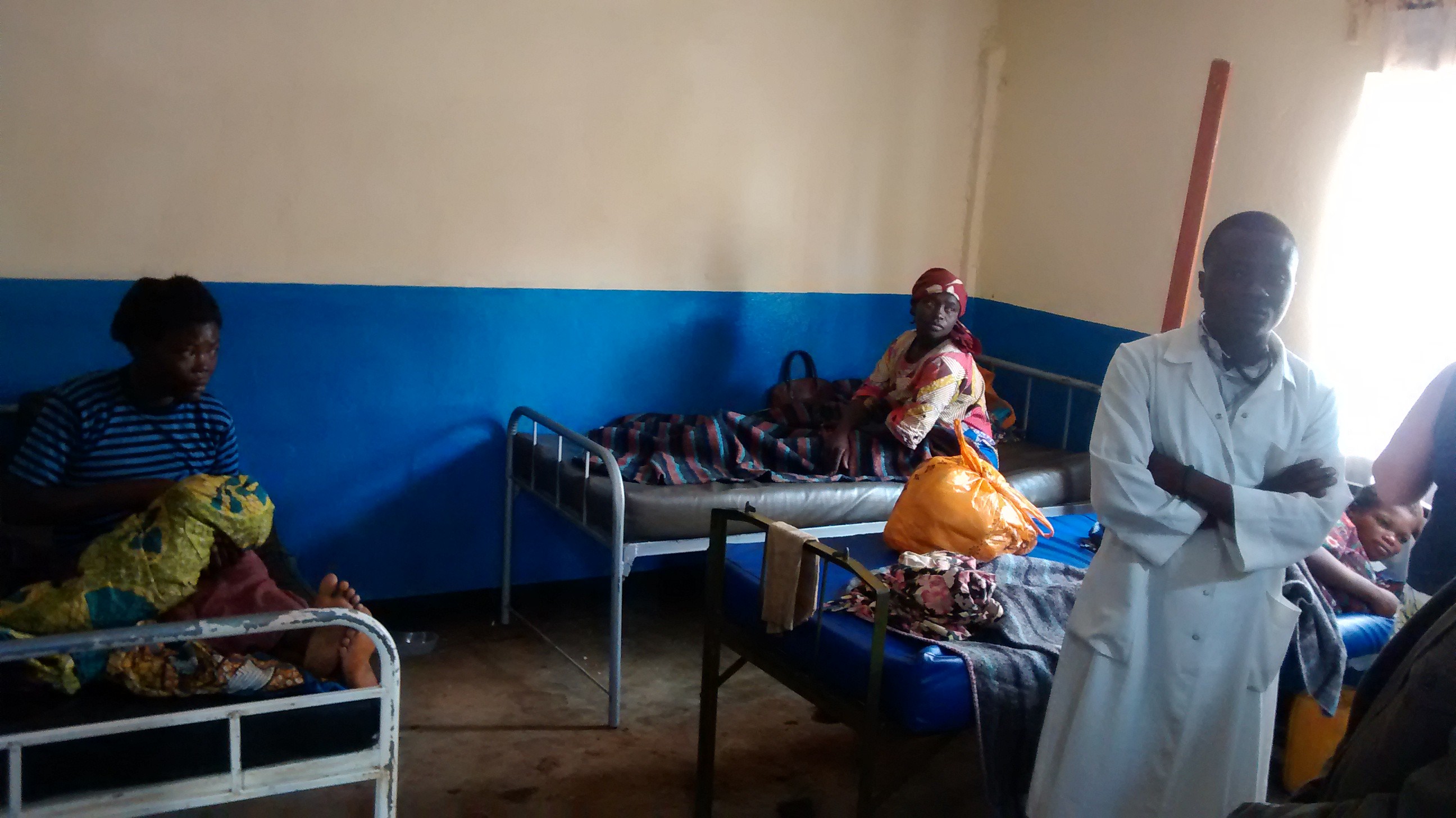 Inside the Maternity.
On a similar morning trip in October 2014 out from Bukavu, Tim and I went with Bahati – the medical coordinator, and Amani the Bishop's young medic son, to see what had been done. It was heartening to find a building with complete windows and doors, and a delivery room that has tiled floor and half walls, floor drain (almost unheard of in Congolese health centres), and a first post-natal mother with tiny baby born that night. Almost no equipment, light, or other basics as yet, but a giant leap forward due to the community involvement, and a testament to Nigel's faith in what could be done compared with Tim's dismay last year!
Even more inspiring was to see that the old, frankly awful, delivery couch had been cast aside behind the old small building (itself really needing demolition and laborious rebuilding with the materials reclaimed) and a new clean basic couch bought to offer some degree of dignity to the mothers during labour. In the short visit, a sense of real achievement was manifestly obvious on the faces of the village pastor as well as other local representatives.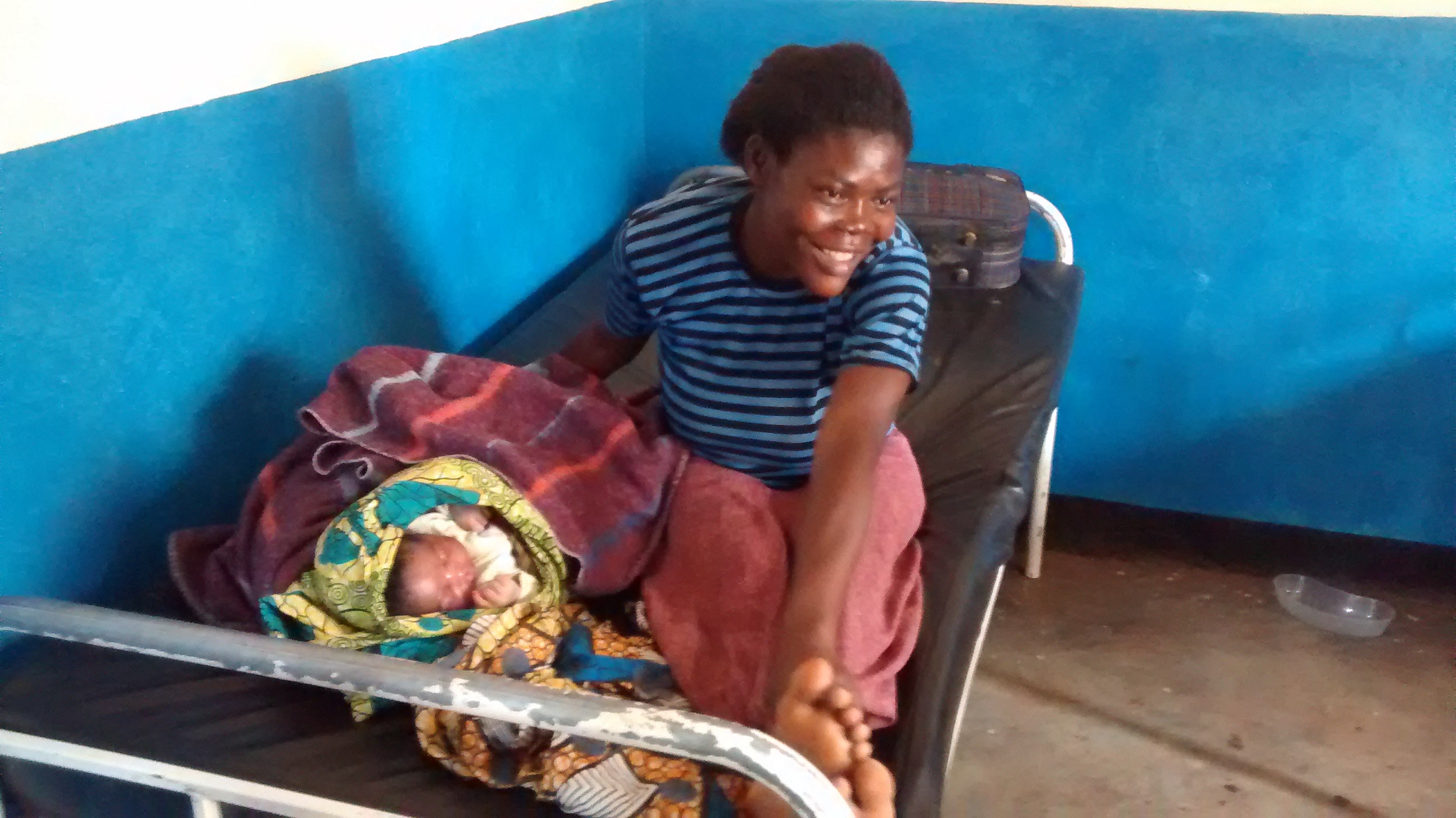 New Baby with Mother.
Much remains to be achieved with this health centre if Cirunga is to be able to offer reliable and caring primary care & health education. Semiliki has played the most major part in supporting the changes so far, and the scope for further effective support is enormous. However, Cirunga is but one amongst scores of other facilities which would benefit from partnership.  We must spread the word far and wide if Semiliki Trust is to be able to respond to the immense needs of the extraordinarily hard working yet impoverished people in rural east Congo.
Finally, we convey huge and warm thanks from those we met for the support given thus far."