Story — Preventing Covid-19
October 15, 2020 — Aru, Aru Cité Hospital, Bukavu, Butembo, Butembo Medical Coordination, Kamango, Purchasing supplies, Raymond Gbombo, Story
Covid-19 is just one new challenge on top of all the other epidemics — like dysentery, cholera, measles, typhoid, plague and Ebola — that our health coordination teams in Congo have been facing. We were concerned that the front-line health workers are particularly exposed to Covid-19, and that health centres could become foci for spread of infection.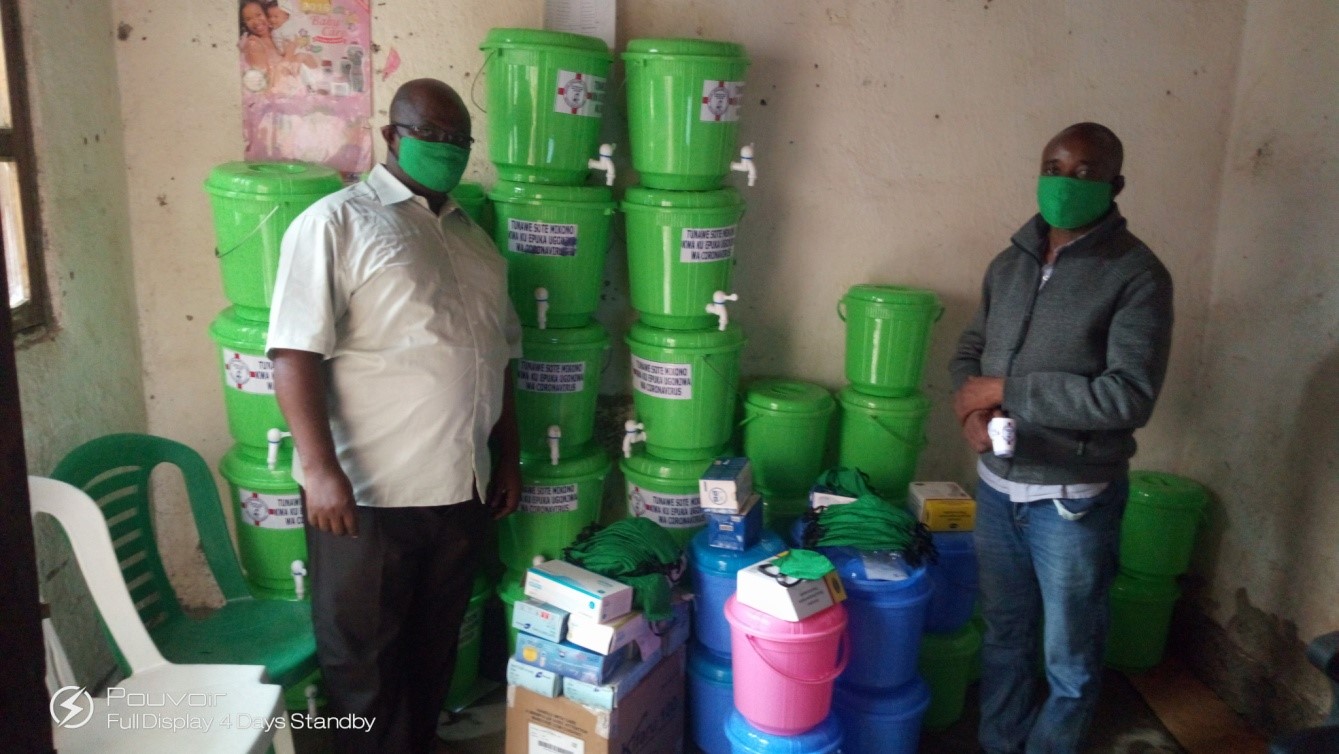 Semiliki previously responded to Ebola supporting education, PPE and infection prevention measures. For Covid-19, we have supported once again — using the generous gift of one individual — to help train health workers and church leaders raise awareness in the population and to purchase essential items:
aprons
gloves
masks & visors
boots
protective glasses
laser thermometers
disinfectant
buckets fitted with taps for hand washing.
Within 2 weeks of us transferring the funds, 6 medical regions had purchased supplies and distributed them to at least 36 health facilities. Within a further 2 weeks, we had full financial reporting and reports.
For any of you who like to see the detail, we have a Report (supplies) on exact numbers of purchased supplies for 5 coordinations (for the 6th region money was sent directly to Bukavu (Bukavu covid 19)) and precise accounting (Accounts, Aru), and Photos of the training in Butembo.
For some of the health centres, this small donation may have been the only protection they would have received during this current epidemic, so it may make a vital difference.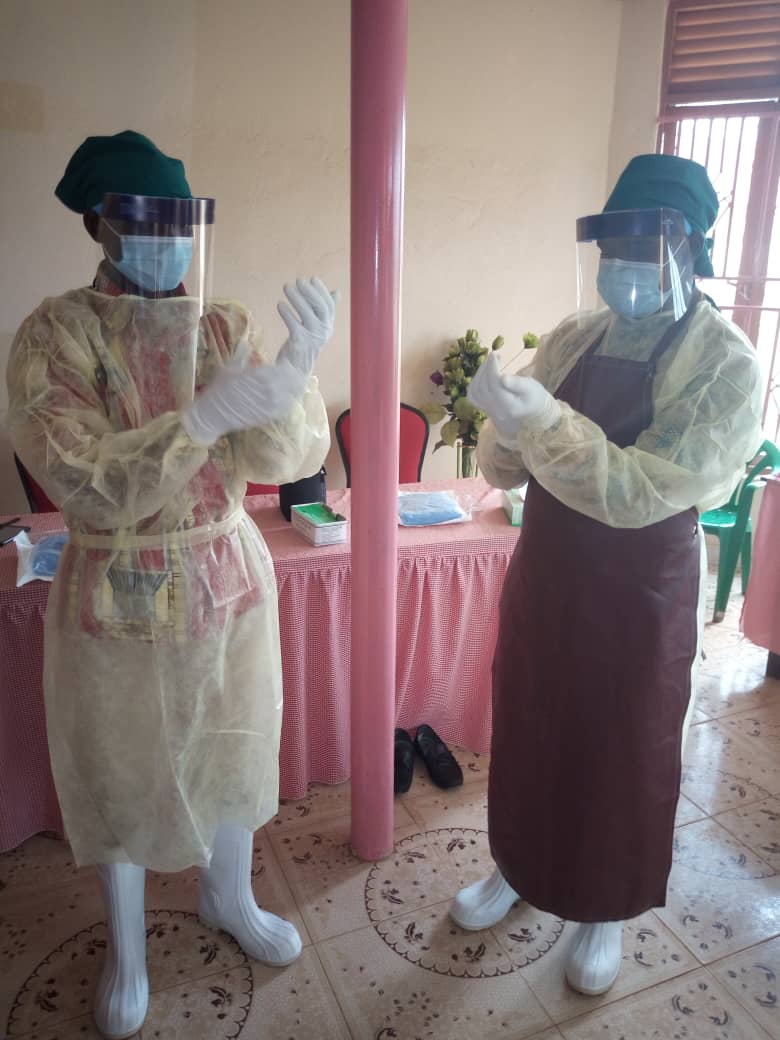 Thank you for helping us protect the lives of health workers and stop the spread of Covid-19 and other epidemics.
In the words of national medical coordinator Raymond Gbombo:
It would be ungrateful for us not to mention this salutary action posed very anticipatively by Semiliki Trust by providing our health structures with protective equipment. Without this support we would be in psychological distress, stress and depression. We thank Semiliki Trust on behalf of the Anglican Church of the Congo and especially on behalf of the national medical service, diocesan and health facilities.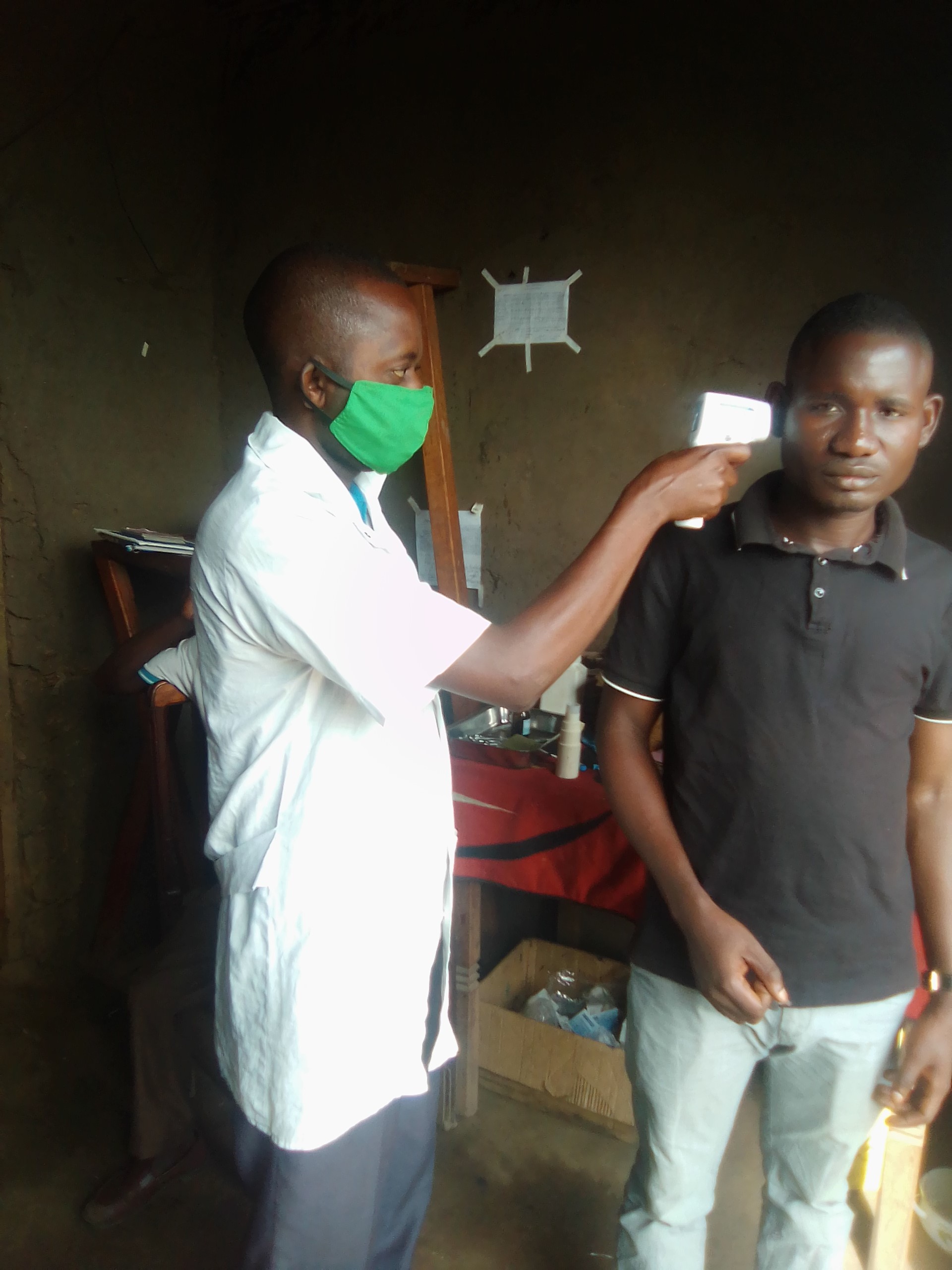 As well as this one off support, our regular support to the medical coordination teams allows them to spend on the most urgent priorities, including drugs, equipment and PPE.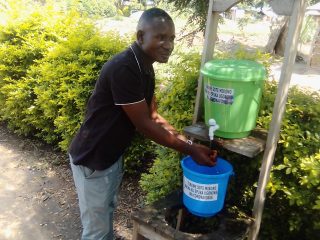 Please Support Semiliki regularly so we can increase the amount we send to these brilliant teams.