Story — Semiliki Conservation
February 20, 2015 — Andy Plumptre, Nigel Pearson, Semiliki River, Story
Our trust is named after Semiliki River that runs between Lakes Albert and Edward along the border between DRC and Uganda.
The area is part of what is known as the Albertine Rift Valley, or the western branch of the great East Africa Rift Valley. This is an immensely biodiverse region.
For a number of years Andy Plumptre (a very good friend of Nigel Pearson) has been running programmes with the Wildlife Conservation Service (based at the Bronx Zoo in New York) in Uganda and DRC.
Andy and colleagues have put together two stunning websites of their work in Uganda and along the Albertine Rift. Many of these are in areas near where our Semiliki partners are living and working.
Andy sent us some original photos to share with you. The first photo (at the top of this post) is of radio collaring an elephant. Photos are copyright Andy Plumptre.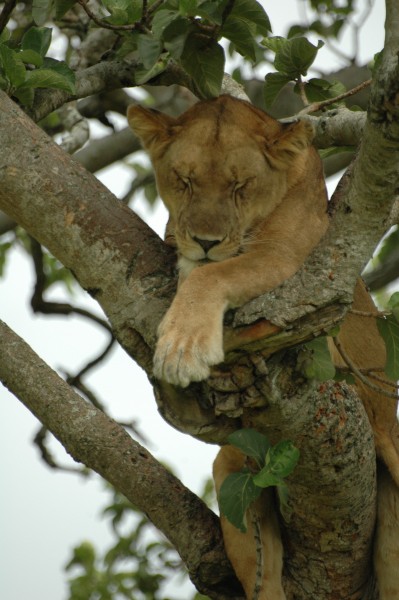 A lioness.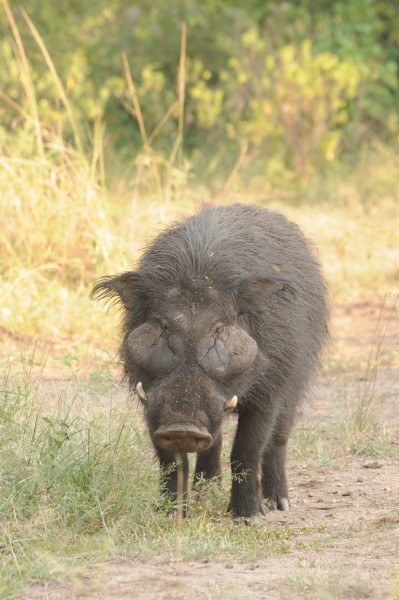 A warthog (who may have just spotted the lioness!).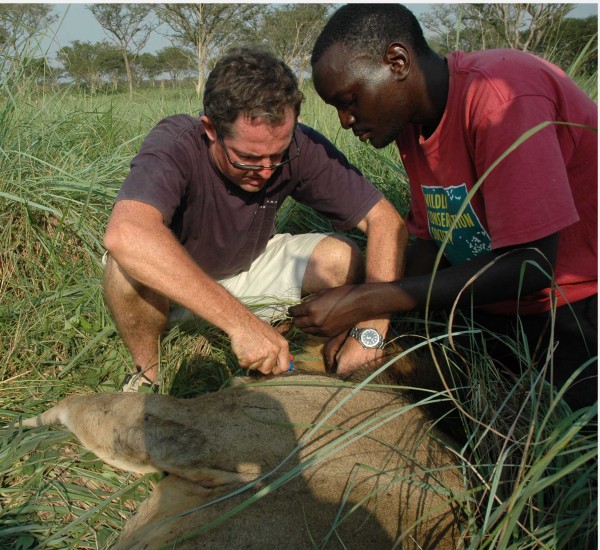 Andy and Dan radio-collaring a lioness.
You can find out about Andy's work on these two websites: