Story — The plight of the displaced
July 8, 2021 — Appeal, Boga, Bukiringi, Bukiringi Health Centre, Bunia, Goma, Kule Mulyanzusu, st Andrews Wivi, Story, Tauka
It's been a tough few weeks in Congo. Hundreds of thousands of people have fled both the natural disaster of the volcanic eruption in Goma, and human-made disasters in the villages of Boga and Bukiringi. The depressing sight of people with sacks on their backs not sure where they're going to find refuge or when they might get home again is one we see over and over again in Congo. They were unable to work during several weeks and are really exhausted and hungry. But these past few weeks the new displacement has been much worse.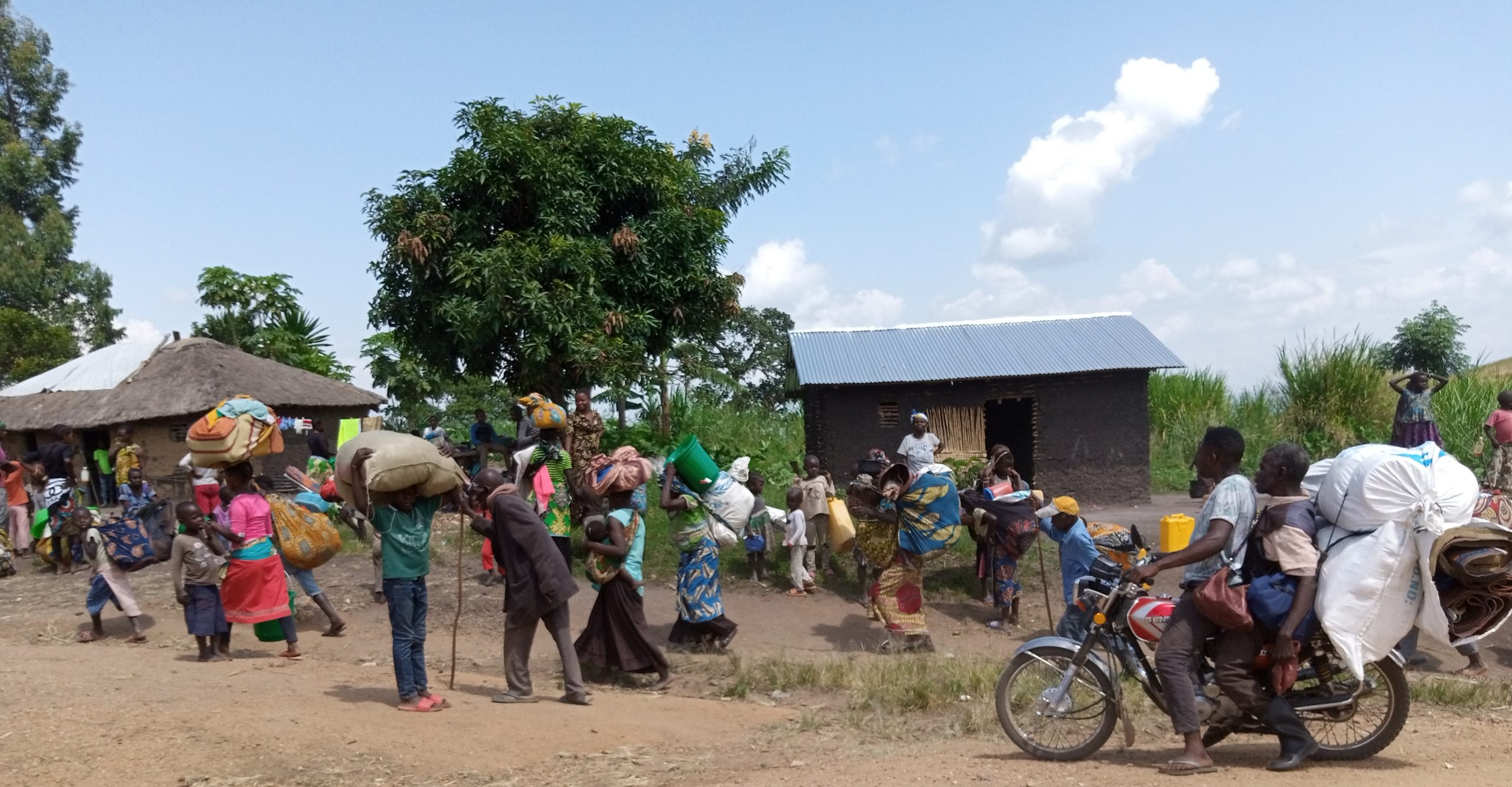 The villages of Tchabi and Boga were attacked in the night of 30/31st May by a rebel group that has no objective except to pillage and create horror.  At least sixty people were brutally killed and there was widespread destruction of homes and part of the hospital. Tens of thousands of people fled to Bukiringi, four hours walk away. Four weeks later a vehicle was attacked and burned with passengers inside, just 8 Km outside of Bukringi. This provoked panic and tens of thousands fled yet again, carrying whatever they could in precious bundles on their backs. Boga and Bukiringi have hospitals that are supported by Semiliki Trust. Two years ago we equipped the operating theatre at Bukiringi.
Our very good friends Tauka and Kule, the nurse couple who run Bukiringi, did all they could to help sick people who had to flee, to treat the sick on the road, and to try to save valuable equipment and drugs. Incredibly, Kule did the 9 hour round trip back from Bunia to Bukiringi to rescue the operating kit from being pillaged despite extreme danger on the road. He is now back in the area even though there is no security, distributing mosquito nets and emergency supplies. With Bukingi hospital temporarily closed, thousands of people are not getting the emergency medical care they need for malaria, diarrhoea, pneumonia and during child birth.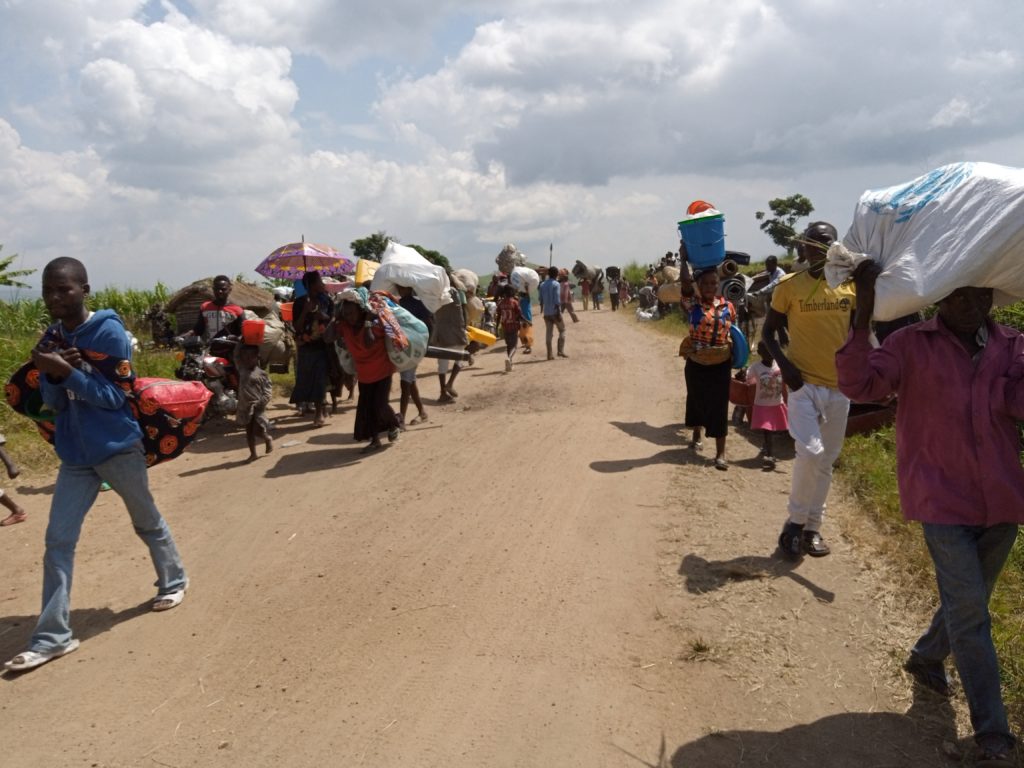 Semiliki is responding with an emergency appeal for the needs of the displaced and those who have bravely returned to their homes. Our target is £6,000, which will go to 3 locations. We have already had a tremendous response from the community in Wiveliscombe, Somerset, who have raised £3,000 so far.
Please pray for the needs of the displaced, for no further eruption in Goma, for an end to the senseless violence around Boga and Bukiringi and restored security throughout the northeast.