Story — Towards peace and reconciliation in Rutshuru
May 17, 2016 — Bishop Désiré, Goma, Rutshuru, Story
Désiré tells the story of his travels to no-go zone Rutshuru in North Kivu at the end of last year to share the Christian message of good news. He and his team wanted to go and serve the people of this area which has lived through great political turmoil, insecurity caused by the M23 milita and tribal conflicts, resulting in untold suffering over the past 15 years. The photo is of Désiré's home town of Goma, below the Nyiragongo volcano.
Knowing this to be a difficult area, where the authorities had recently forbidden people from cultivating the land as a measure to stem the violence, Désiré and his team began by seeking approval from the local authorities. They spent ten days in the rural town and surrounding villages, speaking about God, and his ability to bring love, peace, forgiveness and reconciliation.
Many people responded very positively to the teaching, and Désiré and his team noticed that they did not hear any gunfire in Rutshuru whilst they were there. They also saw communities previously at logger heads coming together to forgive each other. This included perpetrators of extreme violence being forgiven by the families of some of their vicitms. Not only that, but while he was there the government lifted a ban on cultivating the land, allowing people to go back to their agro-pastoral activities. Désiré also led a conference of the leaders from many different churches in the area on issues of peace, reconciliation, and forgiveness.
Semiliki Trust occasionally gives small grants to pastors like Désiré who are working in communities with a deep need for transformation.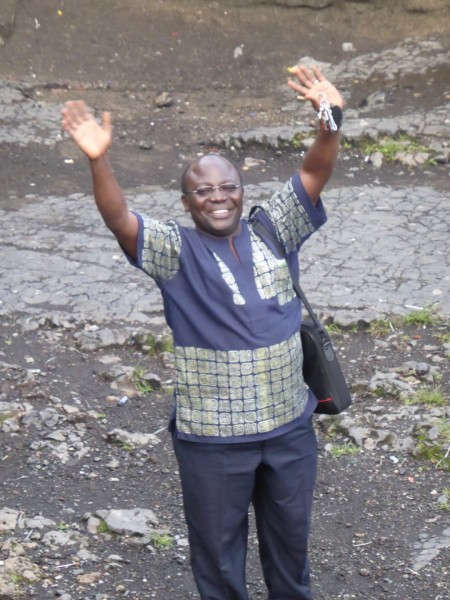 Pastor Désiré.