Story — New Mattresses
December 5, 2014 — Aru, Avari Health Centre, Ezati, Purchasing supplies, Story
Up in Aru, medical coordinator, Ezati, recently handed over mattresses purchased with Semiliki funds to the nurse in charge of Avari health centre.
This photo is of a typical village near Avari and Aru, in the north-east corner of Congo.
Avari centre has just re-opened after 10 painful years of internal politics in that village during which the medical coordination was unable to support the centre during this time. The population are extremely poor, so it is very exciting to see the health centre open again. We sent the following photos showing the mattresses being handed over by the medical coordination team in Aru.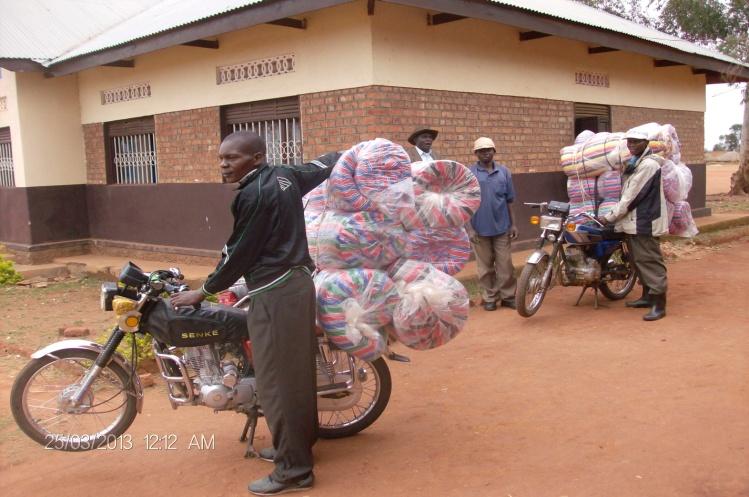 Mattresses are sent off by motorcycle from Aur.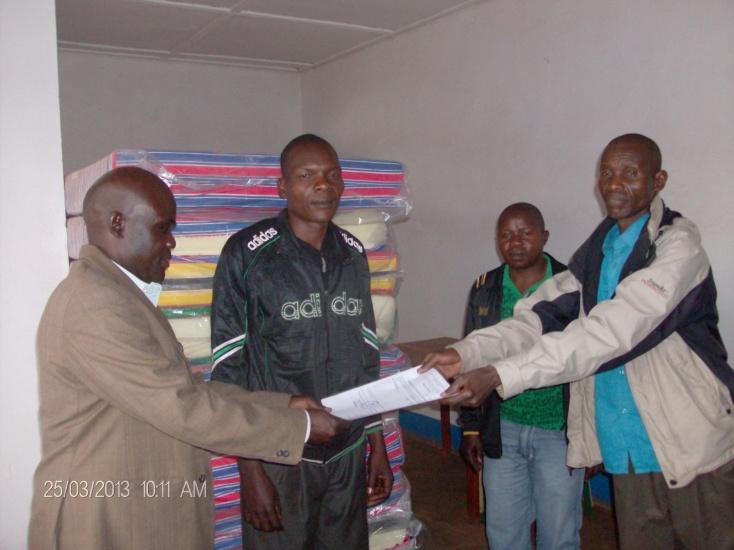 Ezati (left) hands over the invoice in front of the Avari Health Centre Committee.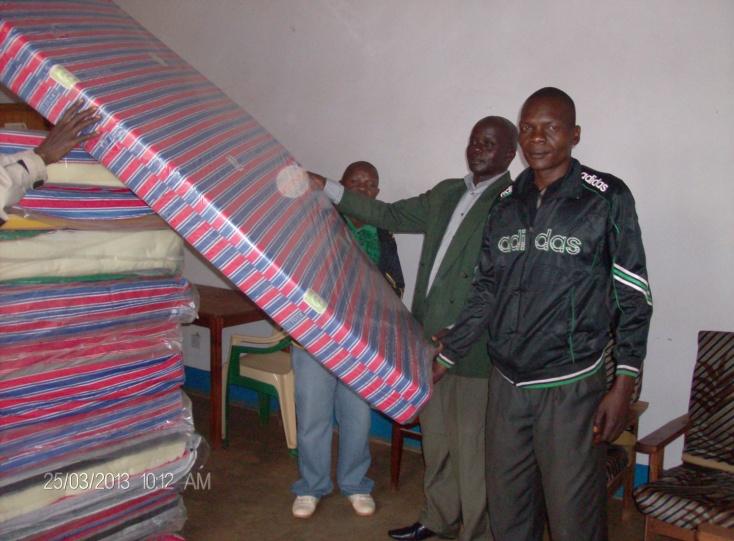 Chairperson receives mattresses.
This supports social accountability, so that the population are informed of what has been given, and then the committee have oversight that the mattresses will not be taken by patients or staff.