Story — Half way there….!
January 31, 2016 — Appeal, Arup, Arup Engineer, Bukavu, Caroline Ray, St Matthieu Hospital, Story
The building team at St Matthieu's hospital centre are making great progress on the new operating theatre and have now completed the ring beam (see photo below).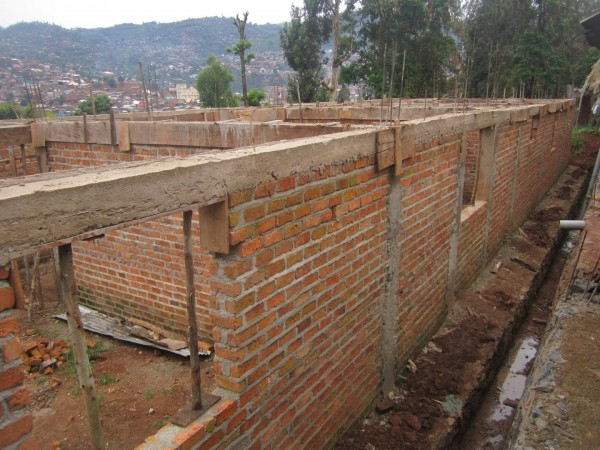 Construction engineer, Akili, has been on site constantly supervising his team of builders, with  engineering advice from Caroline and colleagues in Nairobi. They have made this a social responsibility project of engineering consultancy giant Arup, giving their advice for free. Unfortunately visa processing by Congolese authorities has become incredibly slow, and Caroline has not been able to visit the project since an initial trip in July last year. Nonetheless, she has been following the project closely and picking up on some of the seismic details to ensure greater stability during earthquakes (Bukavu town is on the Rift Valley fault line). Reinforced pillars have been put on corners and next to larger door and window openings, and some of the trimmings have been reinforced. The photo below is of Akili measuring the larger window of the main operating room between pillars: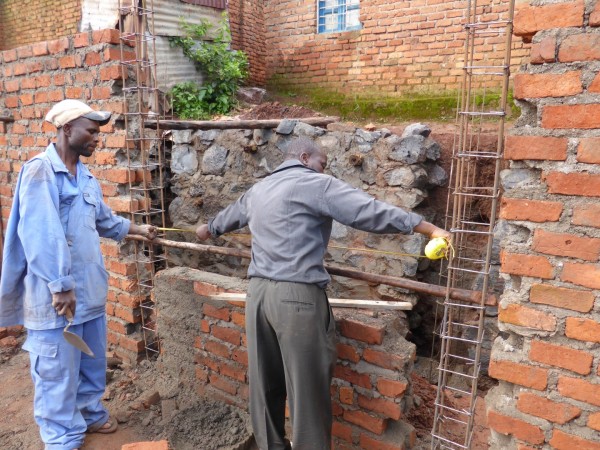 A retaining wall was needed behind the operating block to avoid undermining the neighbours' properties in this crowded part of town: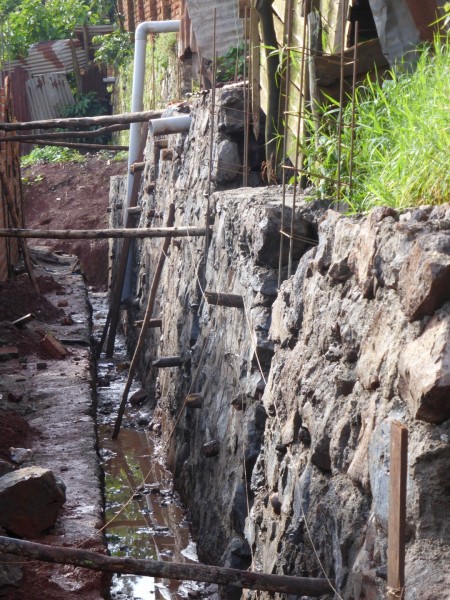 It's not just the houses that are crowded in Bukavu town – in the current internal medicine ward patients are two to a bed; new wards are also urgently needed: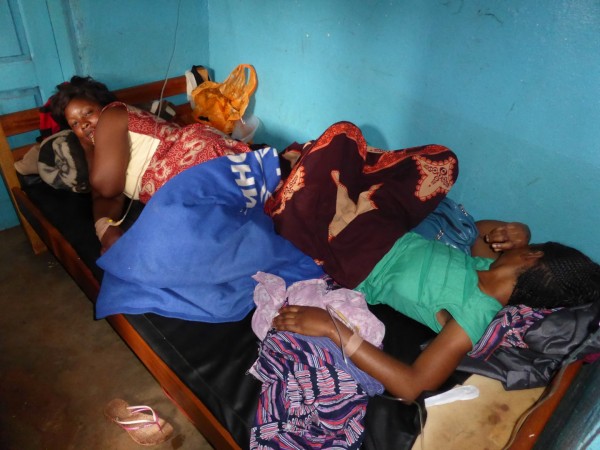 Thank you to everyone who has supported the St Matthieu building project to date, especially through our Christmas appeal.