Story — Many mouths to feed…..
May 18, 2017 — Butembo, CMS Ireland, Compassion Orphanage, Mbambu Kiharami Dorcas, Story
Semiliki Trust supports the Compassion orphanage in Butembo with regular small donations that are used to buy some of the essentials to help feed and clothe 50 children. One of the many challenges facing Compassion director, Mbambu, is having enough formula milk to feed the many babies and toddlers who come to the orphanage, and pay for their medical bills.
Mbambu (in photos above and below) looks after four young children at night, and has spent many days and nights at a local hospital with them when they have been sick with infectious diseases like malaria, diarrhoea and pneumonia.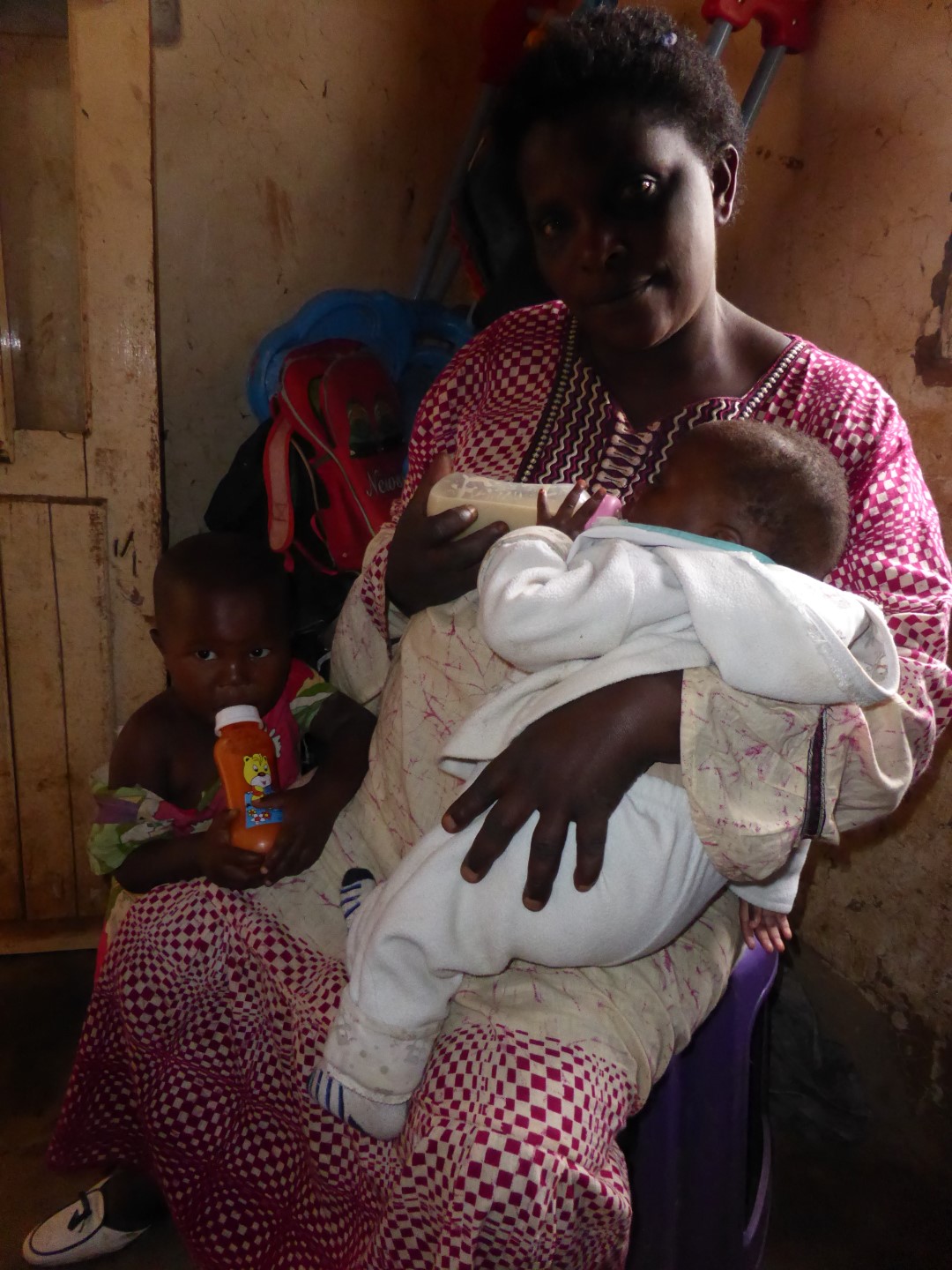 While the aim is always to try to re-unite children with an extended family, or try to find families to adopt, this is not easy, and children are not always treated well in host families. One of the new children to arrive (in the picture below) lost his entire family when a militia group attacked their village. He was obviously very traumatised when he arrived, but has begun to smile again and is being given much love and attention by Mbambu and the helpers.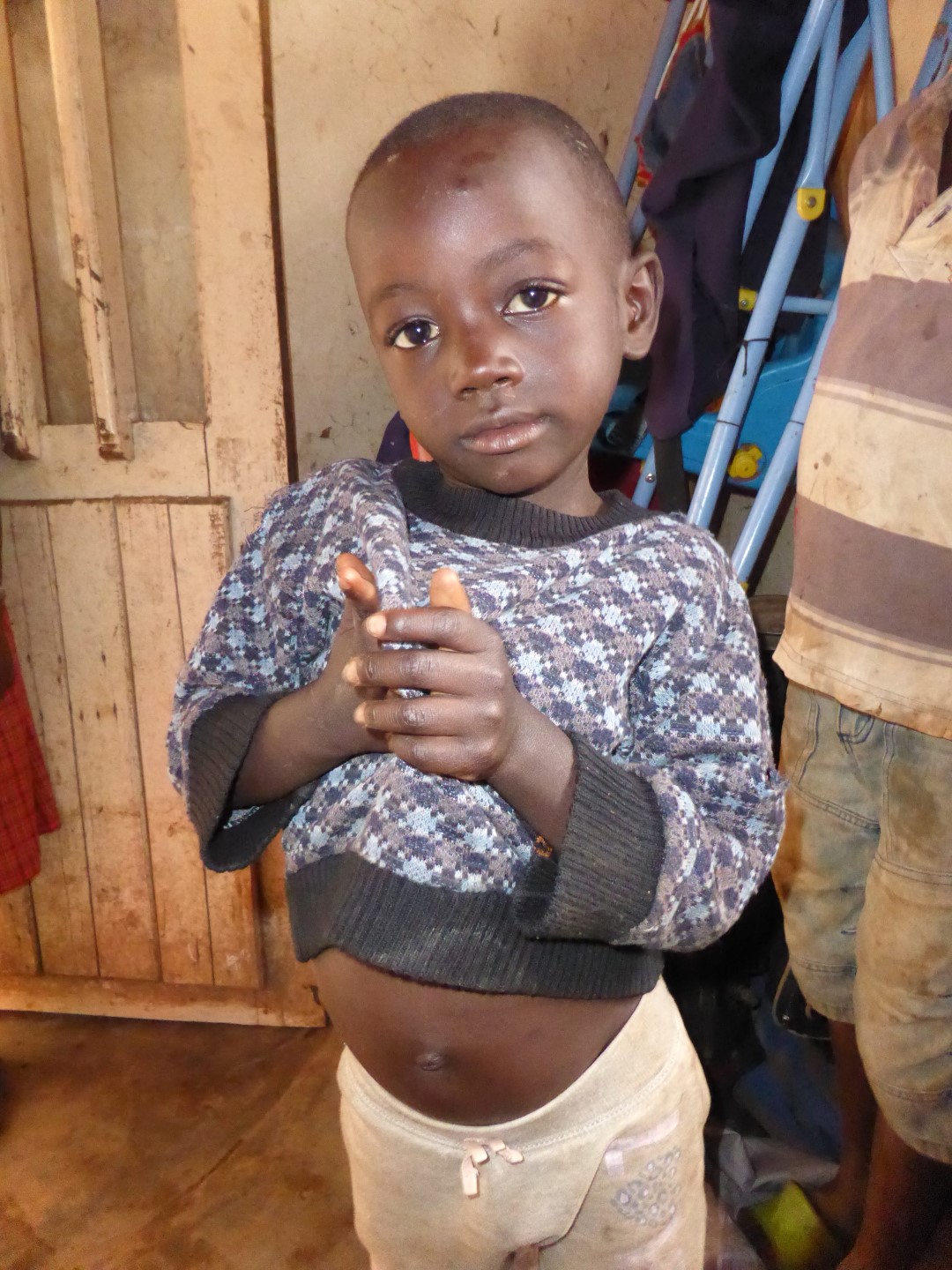 The helpers themselves have come from difficult circumstances. The woman below lost her own parents, and had to stop her nursing studies half way through as she had no money, but helps out treating the children and caring for them.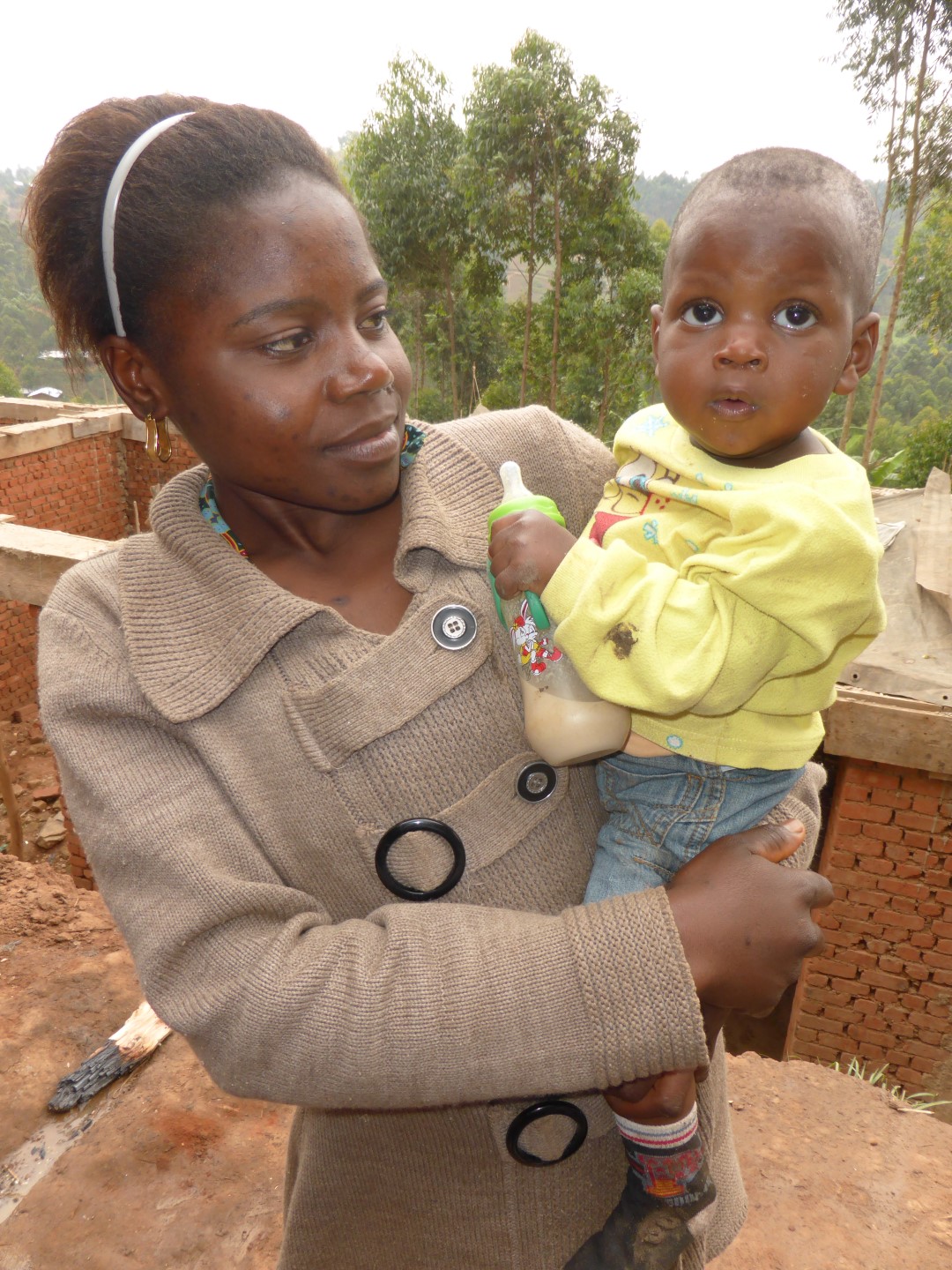 As in any family, the older children also become experts in helping to look after the youngsters: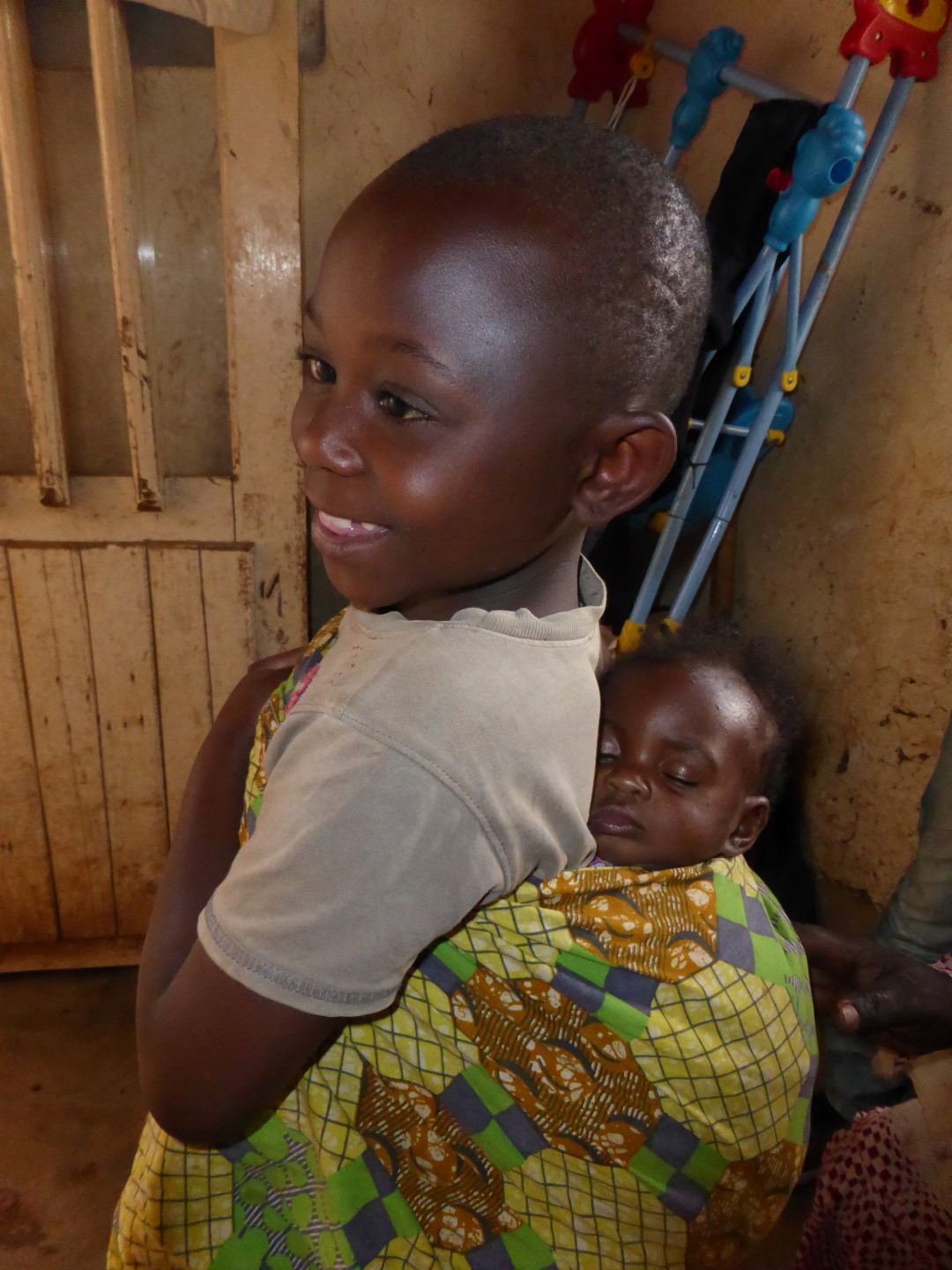 The children are still living in the dilapidated mud-walled health post building (below), but construction is underway on the first of four planned houses, financed by CMS Ireland, which is nearing completion.