Story — Who needs building regs…..?
August 22, 2018 — Aru, Arup, Bukavu, Bukiringi, Bukiringi Health Centre, Dr Denise, Nursing College, St Matthieu Hospital, Story
Our partners have many building needs, some very urgent. When the roof was blown off Kanyamagoro health post two months ago, the team from Bukiringi used money from Semiliki supporters to rapidly put up this temporary structure that allows community health activities to continue in this village. Mosquito nets are being distributed in the above photo. They didn't put the iron sheets on top of the old building, but instead have built this structure with sticks that will then be filled in with bamboo and mud.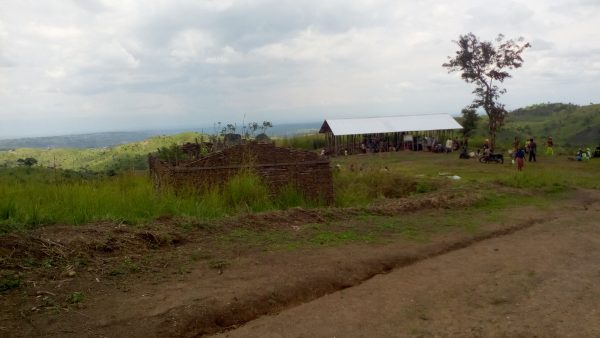 The new structure doesn't exactly comply with building regs, but it will provide a vital place for treatment and prevention for the next few years, whilst allowing the community to build something more permanent in the future. We normally support building projects that at least have architectural plans, as in this newly completed teaching block for Aru Nursing College, that had significant contributions from Semiliki.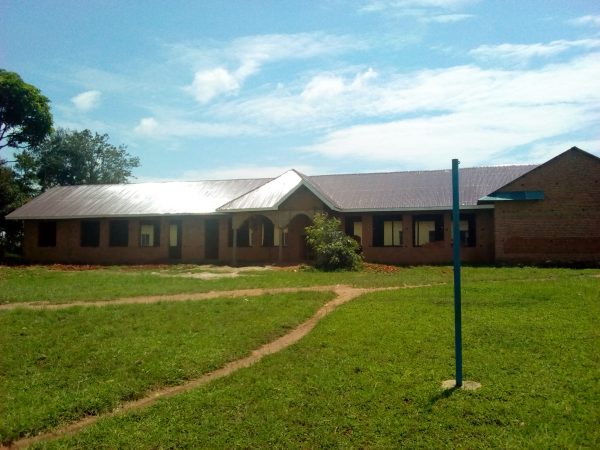 We were much more involved in oversight of the building of the operating theatre for St Matthieu Hospital in Bukavu, designed and remotely overseen by our friends with engineering firm Arup. Last month Dr Denise at St Matthieu told us that she received three women needing emergency Caesarian sections all at the same time, one with twins and the others who had had previous C-Sections. We have only equipped one of the two theatres, so they had to make do with what they had, but we would like to help them very soon to increase their operating and post-operating capacity with more equipment, wards and beds.